Struinen In De Tuinen (Strolling in the Gardens)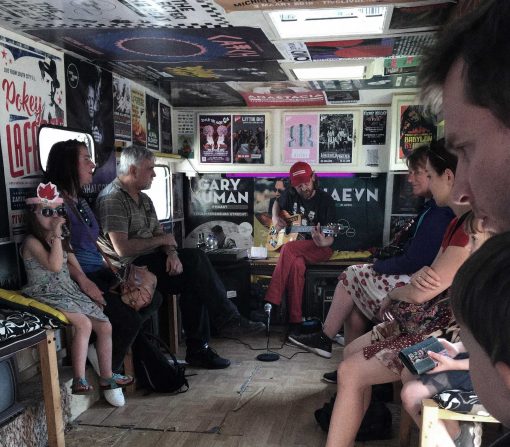 On 8 July, the Pondertone Time Machine will be installed at the cozy 'Fummy' courtyard at the 2e Daalsedijk in Utrecht during the Struinen in de Tuinen (Strolling in the Gardens) Festival. On that day I will take you back to the Good Old Days, the period 1998 – 2003. It was a time of progress, growth and change. There was no banking crisis yet, refugees were still welcome and David Bowie and Rik Mayall were still alive.
In the Time Machine I will play some Pondertone songs from that time. I will sing about loneliness, loss and sadness while I accompany myself on my old guitar, de Stofbol (Dust Bunny). During the performances you can take a look in the logs of the Time Machine for drawings, sketches and twisted thoughts. There will be no reason to panic. Everything will be more or less alright in the end, and we will travel back to the present together.